Slovak Liaison Office for Research and Development (SLORD) was established by the Ministry of Education, Science, Research and Sport of the Slovak Republic and the Slovak Centre of Scientific and Technical Information. The Office focuses on monitoring and analysis of EU policies and tools for the support of research, development and innovation particularly through the ongoing EU Framework Programme for Research and Innovation – Horizon Europe.


Our objectives
to improve communication with European institutions in the field of research, development and innovation
to improve communication with other institutions present in Brussels and with the international research and innovation community
to support Slovak researchers and increase their presence at the European level
Our services 
SLORD provides services in three main areas:
Providing information
providing targeted and up-to-date information for the Slovak research and innovation community on the calls and funding opportunities for research, development and innovation from European resources, and particularly through Horizon 2020 and Horizon Europe programmes
monitoring and analyzing trends of EU research, development and innovation policies
Providing support in the preparation of R&I projects
Providing expert consultations on EU projects
Providing targeted information on possibilities of involvement in international consortiums
Consulting services for searching for partners and involvement in European networks
Logistic services, such as meeting rooms for meetings of Slovak researchers with potential project partners in Brussels
Recommendation of successful examples and approved practices in the EU as an inspiration and motivation for the next practice
Participation in events, meetings and activities in Brussels and providing information to Slovak researchers and stakeholders
Mediating contacts and provision of meetings in relevant European institutions and organizations based in Brussels
Promotion of the Slovak R&D landscape
Promotion of Slovak research, its results and potential in Brussels
Organization of information days, workshops, seminars and conferences in order to improve knowledge about Slovak research and innovations in Brussels
Our services are available free of charge to all Slovak researchers (public and private institutions, SMEs, individuals) as well as researchers coming to Slovakia. Our activities are coordinated by the Ministry of Education, Science, Research and Sport of the Slovak Republic.
Monika Bideau Repčíková
Head of Office
monika.repcikova @ cvtisr.sk
European Research Council (ERC)
European Research Infrastructures
Cluster 2: Culture, Creativity and Inclusive Society
Cluster 6: Food, Bioeconomy, Natural Resources, Agriculture and Environment
EU Missions: A Soil Deal for Europe | Healthy Oceans, Seas, Coastal and Inland Waters
Kamil Novák
EU R&I Policy Advisor
kamil.novak @ cvtisr.sk
Cluster 3: Civil Security for Society
Cluster 4: Digital, Industry and Space
European Innovation Council (EIC)
European Innovation Ecosystems (EIE)
European Institute of Innovation and Technology (EIT)
Joint Research Centre (JRC)
Zuzana Černáková
EU R&I Policy Advisor
zuzana.cernakova @ cvtisr.sk
Marie Skłodowska-Curie Actions (MSCA)
Cluster 1: Health
Cluster 5: Climate, energy and mobility
Widening participation and strengthening the European Research Area
EURATOM
EU Missions: Cancer | Adaptation to climate change including societal transformation | Climate-neutral and smart cities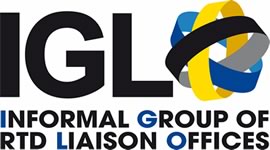 IGLO is an informal network of R&D liaison offices based in Brussels, of which SLORD is an active member.
What is the purpose of the IGLO network?
We joined forces over 25 years ago to work together towards our common goals - to be on the ground in Brussels to best equip our national research and innovation communities to successfully engage with EU funding.
The aim of the network is to facilitate and strengthen interaction, information exchange and cooperation between IGLO members, their national R&D&I systems and the EU institutions on issues related to EU R&D&I, in particular in the context of the EU Framework Programmes for Research and Innovation.
Who are the members of the IGLO network?
The network currently has 28 members representing 26 countries. Each office is slightly different in its structure, mission and way of working, but they all share similar objectives. We support our researchers and innovators in accessing EU funding by strengthening their engagement in Brussels and connecting them to each other.
Where do we join forces?
Our regular activities include
Collaboration and exchange within the 9 IGLO working groups
A monthly seminar open to the whole research and innovation community in Brussels - IGLO Open
monthly meetings of the Heads of Offices group - IGLO Core
Monthly meetings of the IGLO Secretariat
Training for new staff and trainees in our offices - IGLO Training for Newcomers
an annual event
Workshops on topical issues - IGLO in Action
To what end?
By working together, we achieve more effective monitoring of EU policy developments in research, innovation and education.
promote the involvement of our communities in international scientific cooperation by sharing information and contacts
Contribute to the shaping of future EU research and innovation policies through active cooperation with the European Commission and other EU institutions
Supporting the achievement of EU research and innovation objectives through the timely dissemination of information in our communities
Raising the profile of our research and innovation communities in the international environment through joint activities.
What are our thematic working groups?
European Research Council (ERC)
Health
Higher Education
Implementation of the EU Framework Programmes for Research and Innovation
Innovation
International cooperation
Marie Skłodowska-Curie Actions (MSCA)
Security research and innovation
Regional policies
For more information, please visit the IGLO website.
You can also find basic information about each of the Member Offices in the IGLO Who is Who publication.
Brochures
Outcomes of key conferences and workshops